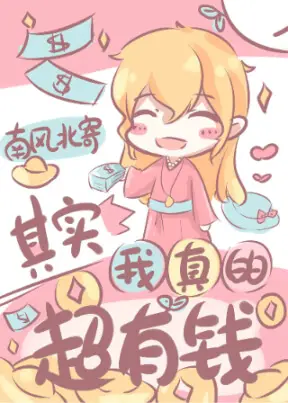 SYNOPSIS:
Wen Le's grandfather was a revered literary writer who escaped to the mountains for inspiration and has lived there for over 10 years.
Ever since she was a child, Wen Le has lived in the mountains with her grandparents.
Only upon attending school did Wen Le discover that they only had a black and white TV while her friends all had LED ones.
Thus the young Wen Le who matured early knew that they were poor and that she had to work hard.
However, Wen Le gradually realized that something felt a bit odd.
Wen Le hesitantly gave her grandfather a call.
"Yeye*, when I passed the university entrance exam, what are the two keys that you and Dad gave to me for?"
[Yeye – a term to refer to one's paternal grandfather]
Grandpa snorted in reply, "I gave you a courtyard house, and your dad gave you a building."
Wen Le trembled in trepidation, "Then what about that document which Dad got me to sign a few days ago?"
Grandpa snorted, "How would I know? But your Dad recently bought a gem mine."
Wen Le cautiously asked, "Yeye, is our family really not poor?"
Grandpa got so angry and scolded her for being stupid.
After Wen Le got together with the school crowned hunk Zhou Kao, who was cold to everyone, it shook the entire school.
Zhou Kao was a wealthy young master from birth, and Wen Le was only a poor child from the mountains.
With their social status deemed unfavorably matched, Wen Le was deemed as a scheming girl who wanted to marry into wealth. 
Until someone secretly recorded the interaction between the two of them.
In the video, Zhou Kao had unexpectedly backed Wen Le up to a secluded corner. He played with Wen Le's long hair, "It's said that this jewel that's currently on you is worth millions but was bought from a street stall for $20?"
Wen Le smiled: "The stall owner was probably my Dad."
"However…" Wen Le raised Zhou Kao's chin and looked at him with her seductive eyes, "How much are you selling this ten million beauty for?"
Reputed as being hellishly difficult, Zhou Kao, the famed hunk whom nobody could successfully chase, was infatuated. He leaned down for a kiss, and with a raspy voice said, "I'll give it to you for $10."
Wen Le dodged the kiss with a laugh, "Isn't $10 a little expensive?"
Zhou Kao clenched his teeth, and directly kissed her, "I'll bear a deficit of $10."
The whole school was SHOCKED!
[A beautiful top student who thought her family was poor but is actually wealthy X A handsome tycoon who has been in love with her for many years] 
Translated by maikaela
Edited by:
Arielle from Chapter 1 – 7
Lavender from Chapter 1 – onwards
Exodus from Chapter 13 – 16
CHAPTER INDEX:
Chapter 1 Met With a Confession
Chapter 2 The Scumbag and The Bitch
Chapter 3 To Gain Fame With One Battle
Chapter 4 Voting of the School Hunk
Chapter 5 Encounter with another confession
Chapter 6 What Situation is this?
Chapter 8.1 To Decline Royalty
Chapter 8.2 To Decline Royalty
Chapter 10.1 Hosting the Party
Chapter 10.2 Hosting the Party
Chapter 11 Met With Another Confession
Chapter 12 Queen of Conversation Topics
Chapter 13 Are you bothered by it?
Chapter 14 Well-Matched Couple
Chapter 15 To Carry Or To Hug?
Chapter 16 You're The Only One I've Ever Hugged
Chapter 17.1 Breathtaking Beauty
Chapter 17.2 Breathtaking Beauty
Chapter 17.3 Breathtaking Beauty
Chapter 19.1 To Shock The Whole Audience
Chapter 19.2 To Shock The Whole Audience
Chapter 22 A Strong Male Friend
Chapter 24 Enlightenment of Love
Chapter 25 Been Led Astray
Chapter 26 The Purple Clown
Chapter 27 The Red Long Skirt
Chapter 28 A Flag
Chapter 29 He's Regretting It Now
Chapter 30 In Order To Pursue You